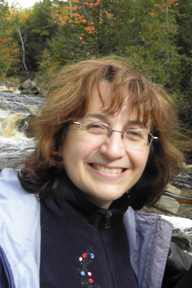 Research:
Keeping older adults living independently longer through various types of activity (targeting cognitive activity). Investigating attention & working memory changes with age.
Selected Publications:
McLaughlin Paula M., Anderson, Nicole D. Rich, Jill B., Chertkow, Howard, Murtha, Susan J. E. (2014) Visual Selective Attention in Amnestic Mild Cognitive Impairment. The Journals of Gerontology Series B: Psychological Sciences and Social Sciences, 69 (6), 881-891.
Presentation: Murtha, S., Francis, K., (2015) How the experiential narratives of patients with dementia inform our understanding of health care institutions. International Academy of Law and Mental Health 34th Annual Congress, Vienna, Austria.
Curtis, A. F., Park, N. W., Turner, G. R., & Murtha, S. J. E. Improving spatial working memory in younger and older adults: Effects of crossmodal cues.  2016 Cognitive Aging Conference, Atlanta, Georgia.
For more information about Dr. Murtha, please view her webpage.