Our Trainees include graduate students (M.A. and Ph.D. levels) as well as post-doctoral fellows who are affiliated with one or more areas of aging-related research, including:
Care practices, care work, and care delivery
Aging policy and healthy aging promotion
Cognitive neuroscience of aging
Physiology and bio-mechanics of aging
Trainees:
Dr. Jeffrey I. Butler, PhD
Post-Doctoral Visitor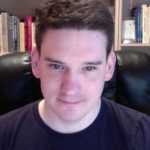 Jeffrey Butler holds a PhD in Sociology from York University, where he is
currently a postdoctoral fellow in the Nursing Department and an adjunct member
of the Faculty of Graduate Studies. His areas of expertise include the Sociology
of education, aging, and health, as well as qualitative research methods. Under
the supervision of Prof. Mary Fox, Jeffrey's current research critically
examines gerontological nursing in Ontario, focusing on the organizational
supports nurses need to provide function-focused care to older people in acute
care.
Area: Aging and health policy/promotion; Care practices, care giving and care delivery
Dr. Amy Gayman, PhD
Post-Doctoral Fellow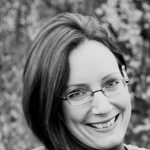 I am interested in psychological and social factors related to physical activity involvement throughout the lifespan. Specifically, my research focuses on psychosocial outcomes of sport participation in older adulthood and the distinct benefits (or costs) of sport in comparison to other forms of physical activity later in life.
Supervisors: Dr. Joseph Baker & Dr. Jessica Fraser-Thomas
Area: Psychosocial aspects of healthy aging
Dr. Katherine Laxer, PhD
Post-Doctoral Fellow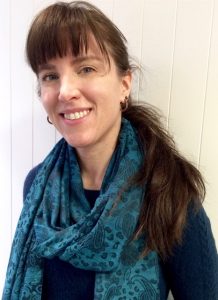 Katherine Laxer is a postdoctoral fellow working with Dr. Tamara Daly, CIHR Research Chair in Gender, Work and Health (www.tamaradaly.ca). Kate's research focuses on workers in health and social care with special attention to issues of gender, race/ethnicity, immigration, ancillary work, and precariousness. With Dr. Tamara Daly, Kate is researching the relationship between heart disease, diabetes and the social determinants of health among South Asian populations, in addition to caregivers in long term care. Her background is in sociology, feminist political economy and quantitative labour force mapping.
Area: Care practices, care giving and care delivery; Aging and health policy/promotion.

Dr. Rachel Newsome, PhD
Post-Doctoral Fellow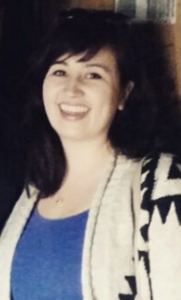 My research investigates how interference affects memory in healthy older adults, and contrasts that in individuals with amnesia and Alzheimer's pathology. Specifically, I'm interested in how the medial temporal lobes and the frontal lobes make functionally distinct contributions to memory, and if there are ways to improve performance. I use neuroimaging and eyetracking to explore different functionality of the brain, which is complemented by work with individuals with lesions to the medial temporal lobes, frontal lobes, Mild Cognitive Impairment and Alzheimer's Disease patients.
Area: Cognitive Neuroscience of Aging.
Alina Cohen, MA
PhD Candidate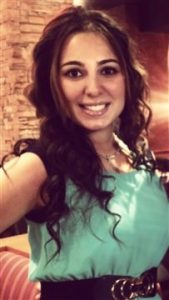 I obtained a Specialized Honors BSc. in Psychology and a MSc. in Kinesiology and Health Science from York University. My master's thesis investigated whether ADHD treatment with stimulant medications during childhood or adolescence is related to a greater tendency to engage in addictive behaviors in adulthood and the tendency to overeat highly palatable and processed foods compared to those with high ADHD symptoms without treatment. The focus of my dissertation is to explore the inter-relationships between various lifestyle factors (sedentary time, obesity, medication use, cognitive stimulation), physical activity, and cognitive function as people age from early adulthood into midlife and old age.
Area: Ageing and cognitive function; Physical activity as medicine
Christy Costanian, MSc
PhD Candidate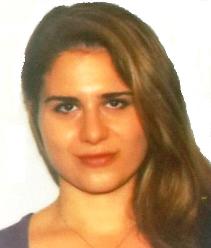 I am currently pursuing a PhD in Epidemiology at the School of Kinesiology and Health Science under the supervision of Dr. Hala Tamim. I received a Master of Science (MSc) in Epidemiology from the American University of Beirut (AUB) in 2012. My research interests include a combination of chronic disease, health behavior, and social epidemiology. I have previously worked on projects related to type 2 diabetes, aging and behavioral risk factors, such as physical activity.  For my doctoral work, I have broadened my research interests to encompass the area of maternal and child health. My proposed area of research emphasis however, lies in life course epidemiology and older women's health. Age at natural menopause is likely to be affected by numerous genetic, environmental, and sociodemographic factors that differ between populations. Due to its association with future ill health, it is important to understand the factors associated with age at menopause. Specifically, my research aims to: 1) Investigate factors related to hormone replacement therapy use and the timing of menopause among Canadian women. 2) Examine the later effects of preterm birth, and gestational diabetes on the age at natural menopause.
Area: Aging and health policy/promotion
Margot Sullivan, MA
PhD Candidate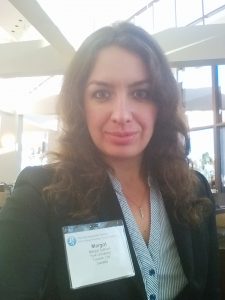 Margot Sullivan completed her undergraduate degree in Psychology and Human Biology at the University of Toronto. Her Master's thesis at York University focused on how early second-language training influences neural processing on an executive control task. Currently, she is pursuing her PhD in the Lifespan Cognition and Development Laboratory under the supervision of Dr. Ellen Bialystok. Her areas of interest include bilingualism and cognitive aging, aging and working memory processing, and the neural mechanisms of Alzheimer's disease. Her research methodology has involved using both event-related potentials (ERPs) as well as functional magnetic resonance imaging (fMRI).
Area: Cognitive Neuroscience of Aging.
Tina Weston, MA
PhD Candidate
Tina Weston is a doctoral student in the psychology department at York University. Her research investigates how different types of memory change across the lifespan, as well as the effectiveness of a variety of strategies for assisting age-related memory decline. She uses electroencephalography (EEG) techniques to examine brain activity associated with memory processing in an effort to understand why certain memory strategies are helpful in certain situations.
Area: Cognitive Neuroscience of Aging.
Rona El-Bakri, B.Sc.
MSc Candidate
Rona El-Bakri is a second year M.Sc. student at York University under the supervision of Dr. Joseph Baker. Her research focuses on the link between physical activity, sport, and life satisfaction in older adults. Rona is particularly interested in exploring the hypothesis that participation in competitive sport during older adulthood is associated with increased life satisfaction compared to age-matched peers. Rona's work aims to further the current understanding of the types and frequency of physical activity associated with higher levels of life satisfaction.
Area: Aging, Physical Activity, & Life Satisfaction
Jenkin Mok, BA
MA Candidate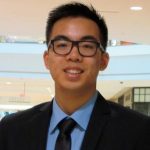 My research explores the additive effects that episodic memory loss in stroke and amnesic patients have on the autonoetic process, and other cognitive changes as a result of damage in the medial temporal lobe. One line of research that I am interested in considers how imagining the future, alongside the recollection of past, personal experiences, drives our ability to make decisions for the future (i.e., intertemporal discounting). Similarly, a separate body of work that may involve the same structures in the brain is our ability to infer about another person's thoughts, feelings and intentions (theory of mind). Integrating these two bodies of research into my Master's thesis, I will be exploring how social cueing and social distance affects the way amnesic patients and healthy, older adults make decisions about the future, not only for themselves, but for other people, both familiar and unknown.
Area: Cognitive Neuroscience of Aging.
Shruti Patelia, BSc
MSc Candidate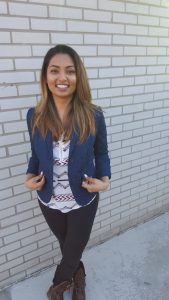 My research is currently focusing on exploring the rates and types of physical injuries and chronic conditions experienced in groups of older adults aged 50 years and above, that differ by activity level (i.e., Master Athletes, moderately-active adults, and sedentary adults). Older adults participating in Masters sport have been promoted as an ideal model for successful aging. My research will add significantly to the current understanding of whether they reflect this gold standard for successful aging and expand our limited knowledge of injuries in sport within older adults. In the near future, I hope to explore other psychosocial variables associated with sport involvement throughout the lifespan for this age group.
Area: Physiology and bio-mechanics of aging.