On May 12, 2016, YU-CARE in collaboration with the Canadian Association on Gerontology - Student Connection, held their inaugural student research symposium "Multi-disciplinary Perspectives in Aging Research Symposium". The event was attended by approximately 50 graduate and undergraduate students, as well as, Faculty members across various departments at York University. The keynote speakers for this event, included Dr. Nathan Spreng, from Cornell University and Dr. Mary Fox from York University.
Morning Keynote: Dr. Nathan Spreng (Cornell University)
Dr. Nathan Spreng (PhD)  is an Assistant Professor and the director of the Laboratory of Brain and Cognition in the Department of Human Development at Cornell University. His research examines large-scale brain network dynamics and their role in cognition, and he uses advanced neuroimaging methods to better understand how the brain functions and changes as we age. Dr. Spreng is a Rebecca Q. and James C. Morgan Sesquicentennial Faculty Fellow, and he earned his PhD from the University of Toronto.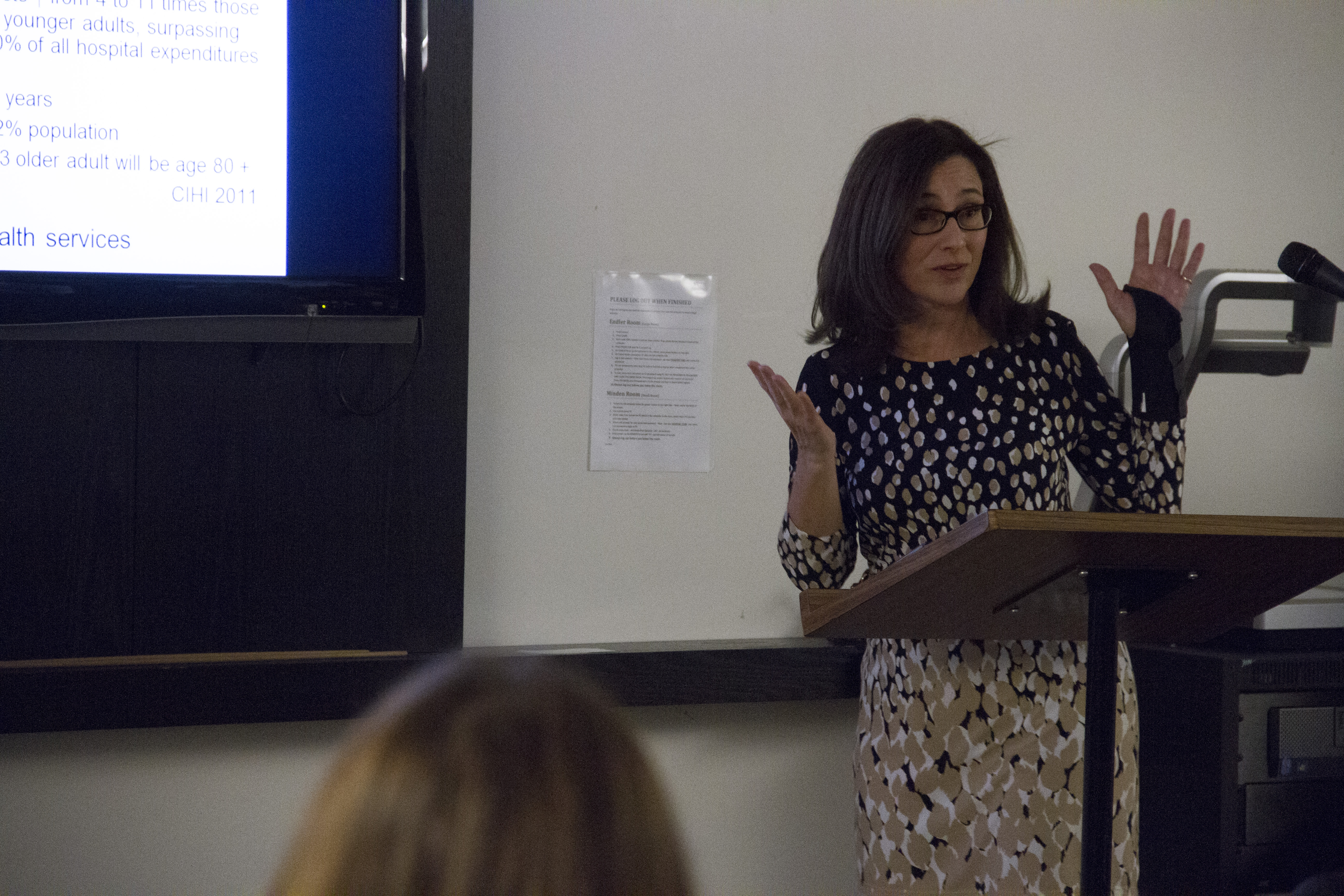 Afternoon Keynote: Dr. Mary Fox (York University)
Dr. Mary Fox (RN, PhD) is an Associate Professor in the School of Nursing in the Faculty of Health at York University. Her research examines function-focused interprofessional interventions to improve outcomes during older adults' hospitalization using various qualitative and quantitative methodologies. She is a prior Ontario Ministry of Health Career Scientist and a current Ontario Ministry of Research and Innovation Early Researcher award recipient.